Mumbai or Bombay (is an emotion) whenever we hear it, Bollywood is the first thing that strikes in our mind. Mumbai is the home to the largest film industry of this country. The place where you can accidentally rub your shoulders with many renowned actors or possibly on the verge of becoming one. The 'City of Dreams' for millions, the 'City that Never Sleeps', the 'Entertainment Capital'- are just a few names that Mumbai is better known by.
Don't get surprised if you see any movie or short film being shot in the streets as the city itself boasts of some of the beautiful locations that we all have been watching on the silver screen or in TV Series. The scenic sea side, crowded railway stations or airports, huge malls and buildings, busy roads etc are all being captured by the directors.
For all the tourists we offer an amazing opportunity to visit some of the most popular filming locations of Mumbai with our travel agency PuneTours. If you are in Pune and are planning to explore Mumbai, don't hesitate to contact us as we cover all the destinations in Mumbai that too with a chauffeur. Here are some of the top shooting spots in Mumbai:
Chhatrapati Shivaji Terminus
Formerly known as the Victoria Terminus, it is one of UNESCO World Heritage Site. The front view of CST is shown in many films, especially when someone comes to Mumbai for the first time or reuniting long-lost lovers. For years, the railway station has been a preferred shooting site for Bollywood filmmakers. Scenes of popular films like Kalyug, Slumdog Millionaire, Chennai Express, Bunty Aur Babli and Ra.One has been shot at CST.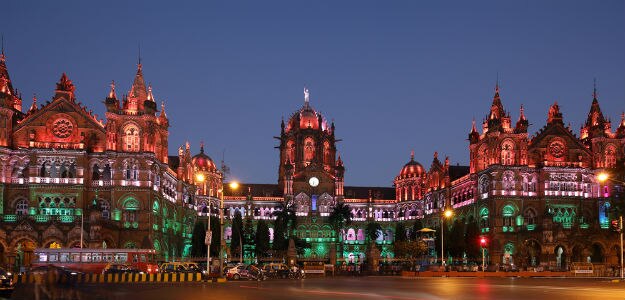 Marine Drive
One of the popular tourist attractions is the 3.6-kilometre-long arc-shaped boulevard in South Mumbai. The sunset from Marine Drive is a boon for an eye as a lot of tourists frequently come to witness it. Marine Drive is emerging as a chosen location for shooting due to it's amazing view of the sun setting, the cool breeze, the palm trees lining the road and a lot of restaurants. Raju Hirani's Munnabhai MBBS was shot here along with some other well known films like Dhoom, A Wednesday and Wake Up Sid.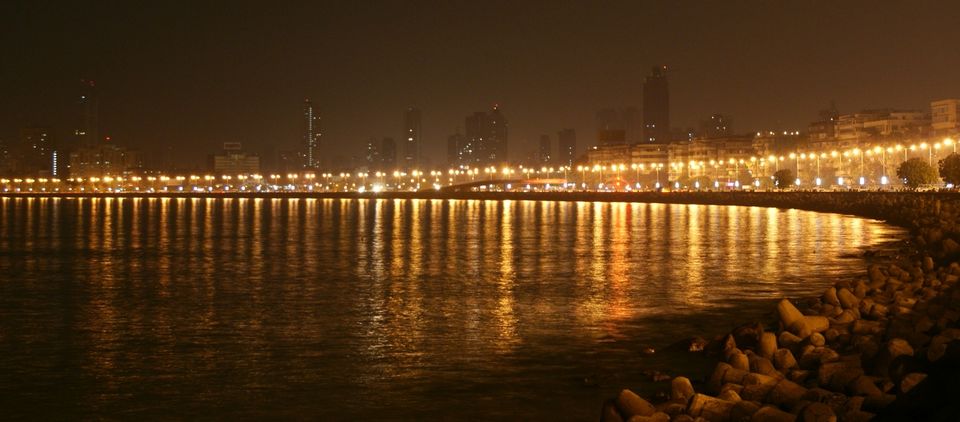 Colaba Causeway
This area is a popular shopping destination of South Bombay. It is also known as the Culture Square of the city. You can find from street hawkers to retail shops in this area selling a different kind of things in one place. Colaba's inevitable charm has not only attracted the localities but some of the filmmakers also. One of the most famous films shot here was Aamir Khan's Taalash in the Causeway.
Dharavi
Dharavi also known as the biggest slums of Asia, Dharavi thrives on recycling, potter and textile industry to support millions of people who live in this slum. Inspite of all the poverty, crimes etc. Dharavi has a soft corner for all the filmmakers in Mumbai. Many films like Sarkar, Foothpath, Traffic Signal, Deewar etc have been shot in this famous slum. Even an Academy Award winning film Slumdog Millionaire has been shot at some part of Dharavi.
Gateway of India
Situated in South Bombay's Colaba, it is placed along the Arabian Sea and overlooks Mumbai's harbor. It is the face of Indian History in Mumbai and was constructed in 1924 during the British Raj. People believe that this is the place where tourists come to explore Mumbai first. Gateway of India has been repeatedly shown in Hindi movies. A lot of Marathi films is being shot here along with song sequence of many films like Ghajini, Bombay, Kalyug, Hero No.1etc are also shot here.