The city which contributes to 5 percent of India's GDP, more than one lakh people visit Mumbai every month and only a few can sustain here. It is also known as Mayanagri or the City of dreams and it is the only Indian city that never sleeps. Mumbai pulses and thumps with more than 20 million people and still growing. Home too many Industrialists, Businessman and Bollywood stars Mumbai makes everything that every individual craves for. Localities say that there are more millionaires per km in Mumbai as compared to Manhattan.
Here are a few ideas to help orient you and give you a feel for this dynamic city and its people.
Gateway of India
It was constructed in 1924 during the British Raj. It is placed along the Arabian Sea and overlooks Mumbai's harbor. It is one of the best places to visit in this city. The main reason behind its construction was the visit of King George V and Queen Mary to Bombay and was completed in a span of 4 years. A lot of foreigners and even travellers from India come to witness The Gateway of India. You can find a lot of vendors selling fast foods, snacks or some photographers and balloon sellers. It is situated in South Bombay's Colaba and is very nearby to another sightseeing spot i.e.Elephanata Caves.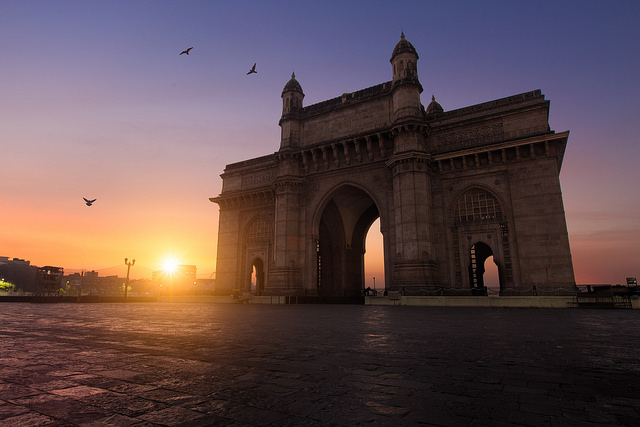 Elephanta Caves
Elephanta caves is located on around 11 km north-eastwards from gateway of India and is a UNESCO World Heritage Site, These caves are situated on an island, called Gharapuri. This place is a prized-possession of rock art culture of India and is also called the 'City of Caves'. The ancient archaeological relics laid there are a proof of the rich cultural past.In total there are 7 excavation caves here but the vital one is the first cave. This is so very important because it belongs to Lord Shiva with 'Trimurti Sadashiva' statue on its entrance.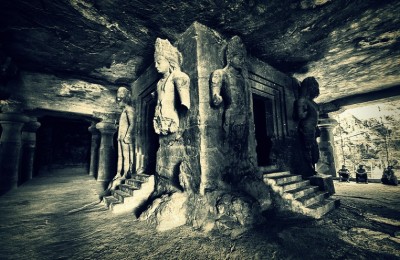 The Dharavi Slum
Well it is one of the Asia's biggest slum with more than a million people residing in there. A must visit once in a lifetime if you are in Mumbai, this place really shows how people can live with basic amenities and find happiness in the smallest of things. They can give you real Moral lessons. Once you explore Dharavi properly you can get to know that how people earn their livelihood. Their main source of income is recycling, and every type of plastic, aluminum, and metal is collected from around the city and brought to Dharavi and then recycled and sold.
Siddhivinayak Temple
The most famous Hindu temple of Mumbai of Lord Ganesh, it is situated in Prabhadevi area near Dadar railway station. It was constructed in 1881. It is also claimed to be the richest temple of Mumbai. The temple has a small mandap with the shrine for Siddhi Vinayak ("Ganesha who grants your wish"). The wooden doors to the sanctum are carved with images of the Ashtavinayak (the eight manifestations of Ganesha in Maharashtra). The inner roof of the sanctum is plated with gold, and the central statue is of Ganesha. A lot of devotes from all around India gather around here to offer their prayers to Lord Ganesh.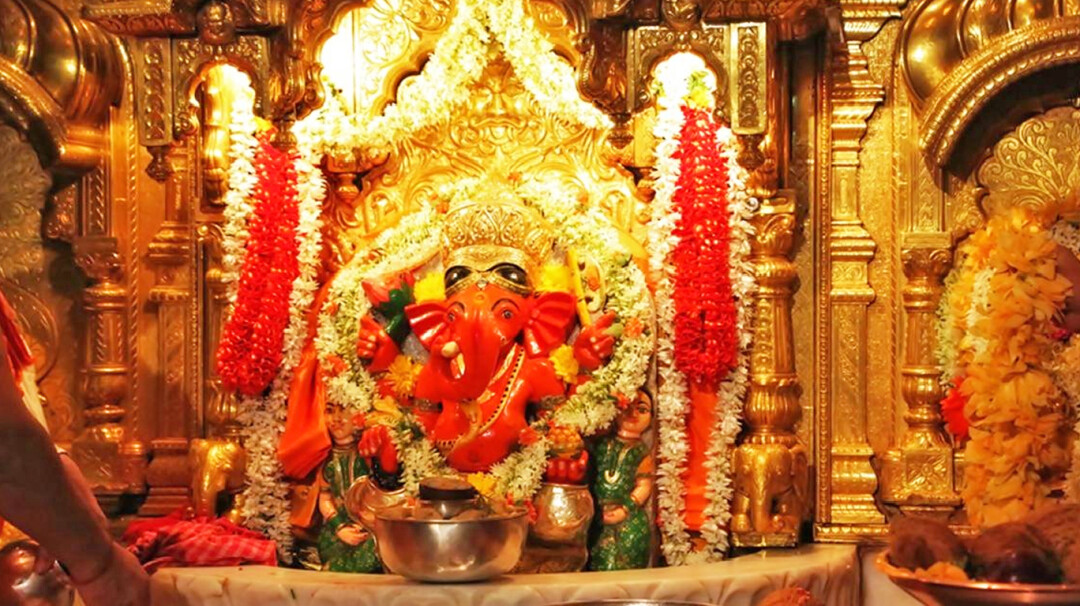 Dome
This bar offers a spectacular view of Marine Drive and the Arabian Sea from the top of the InterContinental Marine-Drive Mumbai. This place offers you to lounge on the sofas and enjoy some Japanese bar snacks while sipping cocktails. There is also an impressive cigar list for those who like to smoke.