Mumbai, the city which contributes to 5 percent of India's GDP. More than one lakh people visit Mumbai every month, but only a few can sustain themselves here. It is also known as Mayanagri or the City of dreams and is the only Indian city that never sleeps. Mumbai pulses and thumps with more than 20 million people, and is still growing.
With a plethora of tourist attractions and a prolific coastline, Mumbai can prove to be heaven for tourists. We, at Pune Tours, offer the best Mumbai Darshan packages, and our tour is one of the most enriching, comfortable, convenient, and affordable ways to visit all the tourist destinations in Mumbai city.
Mumbai… No one belongs to it and it belongs to everyone.
Mumbai has a few destinations that feed a wide range of traveler's interests. There are various places to visit during your Mumbai Darshan, which will help you explore most areas in Mumbai. The celebration of Ganesh Chaturthi in the city is something one must experience at least once in their life.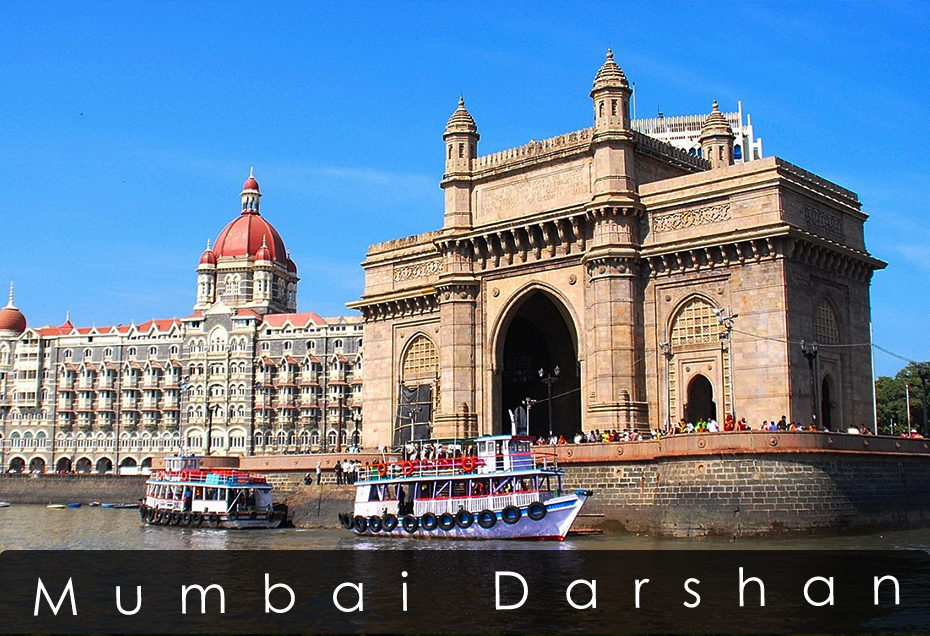 Enjoy Mumbai like never before, with our best Mumbai Darshan tour packages. Book a package according to your requirements, whether a bus, car or TATA winger would fit your group. We offer bus services for Mumbai Darshan and complete the whole city tour within a day or two. The points of interest in Mumbai which will be covered by our tour packages are:
Gateway of India
Siddhivinayak Temple
Bandra Bandstand
Mani Bhavan
Hanging Garden
Taj Mahal Hotel
Nehru Science Center
Nehru Center
GirgaumChowpatty
Taraporewala Aquarium
Mahalaxmi Race Course
BhauDaji Lad Museum Dhobi Ghat
Bandra-Worli Sea Link
Chhatrapati Shivaji Vastu Sangrahalaya
Our Mumbai Darshan starts from 9am and ends at 7pm. You can avail it from Pune also if you want. We cover the most important places in Mumbai during our package. You can make the bookings through the official website punetours.com or contact us at 7721912222. Our chauffeur and guides are well trained and speak Hindi, Marathi, and English; so that all people (including foreigners) can understand the descriptions of the locations given by them. There are no meals included in the package.
Why Rent From Pune Tours
We ensure to have the bus fully inspected before it is delivered to the customer for their use. Your Safety is of our utmost importance
Our Online Booking options avoid the unnecessary hassle of multiple calls
We maintain proper hygiene in all our buses and ensure they are cleaned thoroughly before being delivered to the customer
Our drivers are extremely well trained. We stress on the importance of professionalism with all our drivers and their assistants
When you hire a minibus from Pune Tours, you can be assured that the bus you have rented will reach you when you expect it to. We maintain the highest level of punctuality
All our drivers have been trained for their specialty vehicles. They are always instructed to follow the safety rules and put the customer's safety as the utmost priority