Pune, being one of the safest cities in India, attracts a lot of tourists each day. Right from IT professionals to students, various people come to visit Pune, with the number of travellers increasing day by day. We, at Pune Tours, understand the importance of time while travelling, and provide the best airport pick-up and drop-off service in Pune at a minimum fare. Whether you want to reach the airport or need a cab from the airport, you can contact us, and we will ensure that your ride with us is hassle-free.
The airport in Pune is located in Lohegaon, which is in close proximity to Viman Nagar, Symbiosis College, Koregaon Park, Kalyani Nagar and Kharadi. Usually, it becomes more troublesome when you have to catch a flight in the morning or when your flight lands late in the night and you have to go somewhere to Hinjewadi, Baner or Wagholi side. That is why, we, at Pune Tours, provide airport pickup and drop off service in Pune.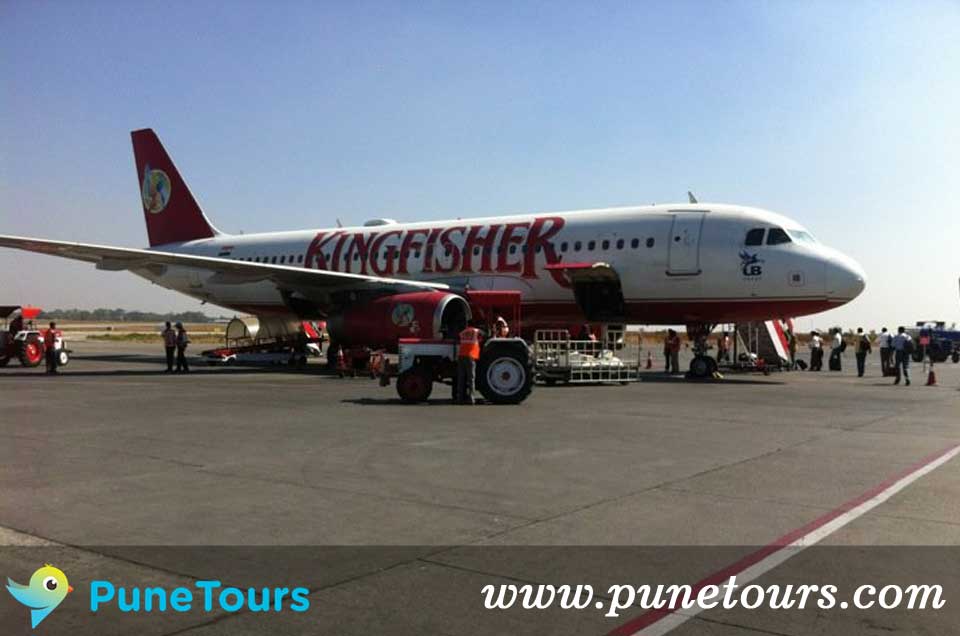 The airport is well linked to each and every part of Pune by buses as well, but during early mornings or late nights, the BRT stops running in Pune. Our booking facilities are accessible round the clock, both at the airport building, as well as online. Pune Tours is the main mode of airport transfer, as we offer to pick up and drop services in a content, planned and protected manner. Travellers can reserve their airport cab though online cab booking agency like Pune Tours, at cheapest fare all over Pune.
Our services are available 24X7, and we offer special packages from Pune Airport to outstation destinations. You can easily book a cab through our website whenever you want, as we provide quick Airport Pickup and Drop Services in Pune at the requested time. Our drivers won't let you down, as they are professionals and know the value of time while travelling. We also provide the best and discounted rates for your requirement, from anywhere in Pune to Pune Airport, and vice-versa. Book our cabs at Pune Airport; pay by cash or card, or you can pay the driver directly. No prior Advance payments required. The customers can also book Pune Airport Cabs Pickup and Drop off-reservation online or call directly for cab booking at 7721912222.
Here are some reasons why you should book a car from Pune Tours:
All our cars are tested and checked before assigning them to clients.
We make your safety our priority.
Our knowledgeable, experienced, and courteous drivers add value to your journey, and make it enjoyable.
Experience clear and organized communication, right from the time you book your cab, till you complete your journey.
Ease of booking through email, phone or website from anywhere in Pune.
Transparent billing, No Hidden Charges.
Clean cars with a high standard of hygiene maintained.