Pune or Poona is also referred as the Cultural Capital of Maharashtra due to its rich heritage and iconic sites of interest.  No matter if you are a localite or a tourist, Pune always have something new to offer to its inhabitants. There will be something new to discover in this city and even beyond it.  Don't just explore only Pune, there are a lot that it's neighboring areas have to offer. Apart from Pataleshwar Temple and caves, Dr. Ambedkar Museum, Katraj Snake Park, Agakhan Palace, P.L. Deshpande Garden, Osho Ashram etc. the surroundings of Pune has a lot of offer. One of the many ways to explore Pune and its nearby areas is by hiring a Winger car along with a chauffeur. Perks of it? You don't have to keep on haunting where to go and what to do. Our experienced driver will cover it up for you.
Here are some of the nearby places around Pune that you should cover up along with your Pune trip.
KAAS PLATEAU
It is one of the offbeat destination in Maharashtra which everyone is not aware of. It is situated in the western ghaats near the city of Satara. It is also referred as 'Maharashtra's own Valley of Flowers' and is being enlisted in the UNESCO World Natural Heritage Sites due to its rich and unique biodiversity that caters to almost 70% of all flora found in the state. The best time to visit is during mid week of August till October. It is the time when splashes of crimsons, pinks, yellows and whites spread all across the 1000 hectare land and we ensure that the scenic beauty is just breathtaking. You can also head to the Kaaslake which is a great spot to have some rest after a tiring day.
BHIMASHANKAR
It is one of the most popular travelling destinations for people in and around Pune. It is surrounded by some lush greenery view and the place is very calm which wins the heart of any traveller. Bhimashankar is an ideal destination to visit for people having a great interest in nature and trekking. The temple of Lord Shiva is one of the most major attractions in this area. It is said that the idol of the deity is one of the 12 Jyotirlingas in India.
CHINCHOTI
Situated in the midst of lavish green woodlands, Chinchoti waterfall is a perfect place for multi day cookout with family or an experience with companions. Ensure you convey alongside you a camera since your phone won't do justice to this dazzling spot, stock up with snacks and water as there are very few shops where it's easily accessible. This place has a trekking way through Tungareshwar and is highly recommended.
PANCHGANI
Panchgani is the ideal destination for friends who love to explore and the best is during the monsoon season. The lush green forests and the green meadows are just breathtaking. Monsoon season hits in the months from June to September, rain brings down the temperature and gives a lavish green look to the place. It's the perfect hill station to explore and fall in love with. Experience the cool breeze in the Panchgani hill top with your group.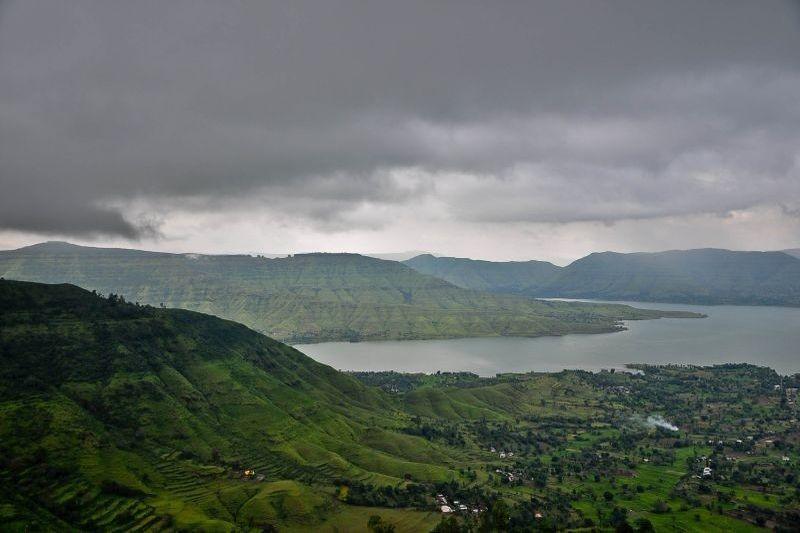 PAVANA DAM
The ideal destination for a one-day excursion and an awesome picnic spot. This dam is the source of water for Pimpri and Chinchwad. The location of this spot is the thing that makes it delightful, the dam is encompassed by Lohgad, Tikona, Tung and Visapur Forts just adding to its natural beauty. You can take a boat ride or enjoy some water sports when here.
Camping at Pawana Lake is a wonderful experience during monsoon. If you belong to the Explorer category, you should plan for a camping out there.