A thriving, vibrant metropolis, Pune is a center of academia and business that epitomizes 'New India' with its baffling mix of capitalism and spiritualism (ancient and modern). Pune is the cultural capital of the Maratha people, which is also known as the "Queen of the Deccan." Being the cultural hub of western India Poona attracts tourists throughout the year. Today, Pune is home to several esteemed educational institutions too and suitably is also known as the Oxford of the East.
The province of Maharashtra itself has a lot of get-away alternatives, with assorted geography and rich social foundation incorporating its every corner, offering the perfect getaway, there are quite a few destinations that are not too far from their hometown, especially Pune.  For Punekars who love travelling with family and their friend's group PuneTours.com provide you with the spacious and comfortable Minibus on rent in Pune.
You can't preclude the significance from claiming a comfortable vehicle. It can save your valuable time, cash and can even give you a chance to acquire acclaims for being a responsible individual. The primary concern is that a decent car can work wonders. Tragically you cannot have the benefit of owning the best transport as the consistent cycle of innovation ensures that it has not been invented yet.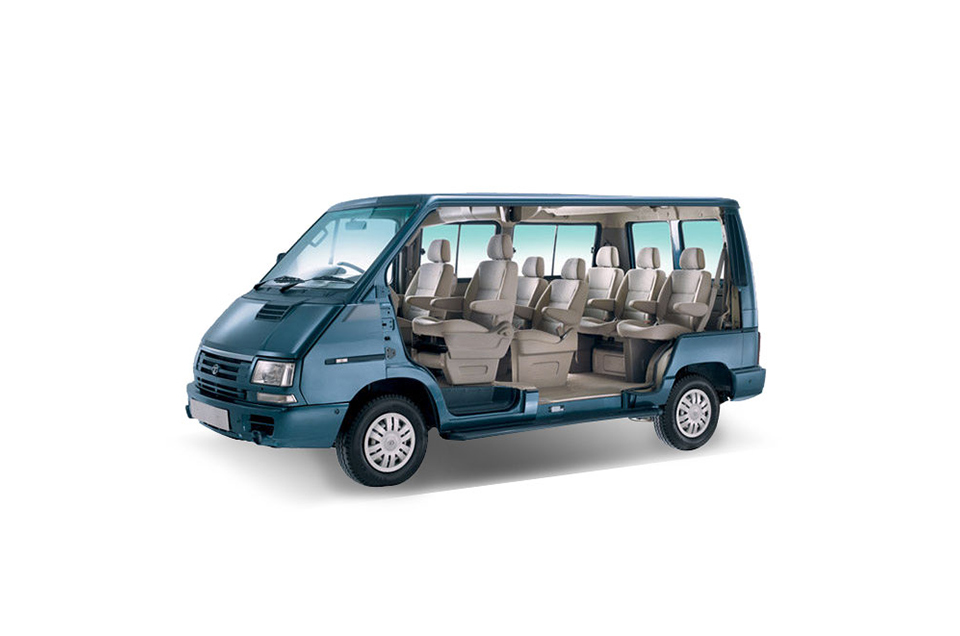 Why PuneTours
PuneTours.com has a successful client base which is happy with their administration. The seats are comfortable and the air-conditioned vehicles settle on it the most ideal decision of the travelers. The trained staffs are kind-hearted and comprehend the inclinations of their customers. They offer a free return on the wait and return journeys too. The extensive compartments enable the travelers to keep their luggage protected and sound. The secured vehicle has special safety belts for every individual. The music players guarantee that you never get exhausted. Spend your money wisely and decide on this vehicle benefit.
Benefits of booking a Mini Bus cab from Pune tours
We ensure to have the minibus fully inspected before it is delivered to the customer for their use. Your Safety is of our utmost importance
Online Booking options so no unnecessary hassle of multiple calls
We maintain proper hygiene in all our busses and all buses go through a proper deep cleaning before being delivered to the customer
Our drivers are extremely well trained and we stress the importance of professionalism with all our drivers and their assistants
When you hire a minibus from PuneTours.com you can be assured that the minibus you have rented will reach you when you expect it to. We maintain the highest level of punctuality
All our drivers have been trained for their specialty vehicles. They are always instructed to follow the safety rules and put the customer's safety as a priority above all else.
Features of Mini Bus on rent by Pune Tours
9+1 or 13+1 Seater Mini Busses available on rent. Book as per your need.
Mini Busses come in a variation of AC as well as Non AC Options for rent
Lots of space for your luggage so no straps and bags to get in the way of your fun
Comfortable Plush Interiors and Push Back Seats available to add that extra comfort
The best option for small groups who would like to travel together to various destinations.