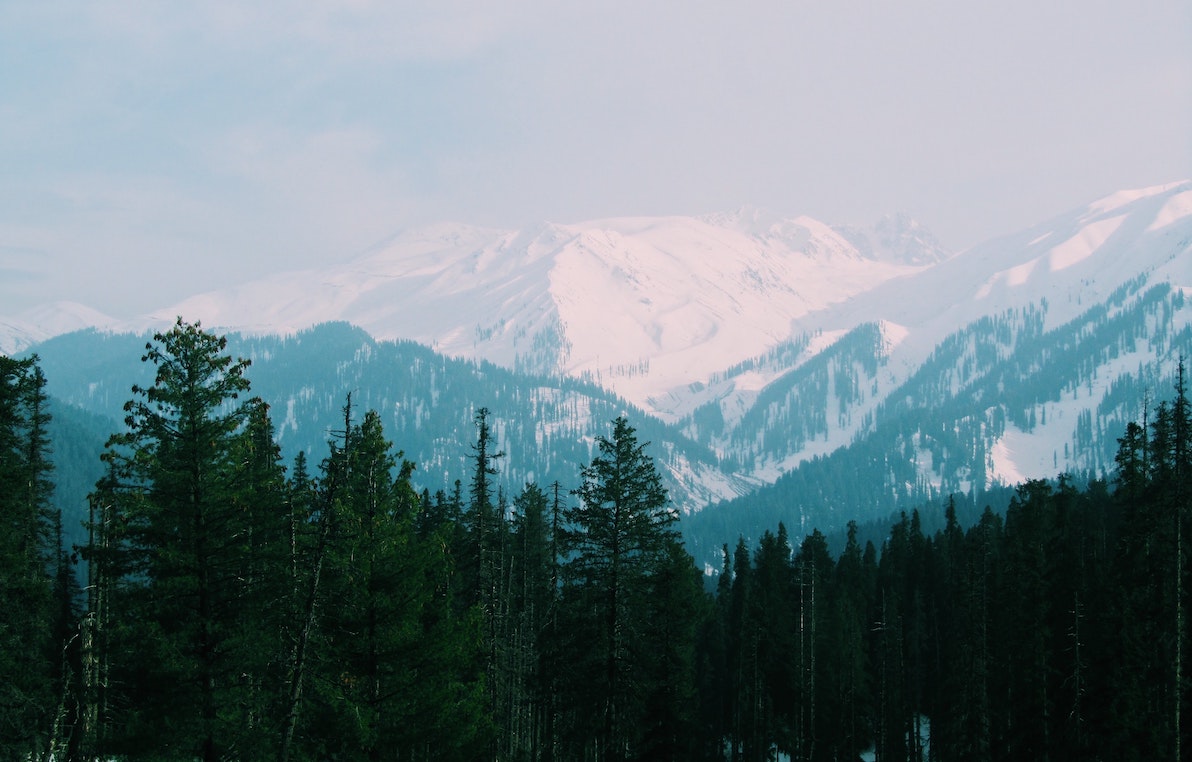 Make a tour to Kashmir from Pune at an Affordable Rate
Planning a Pune-Kashmir trip from Pune? Just contact PuneTours and get ready for a world-class experience of life!
We all know Kashmir is holds inescapable scenic beauty. It is undoubtedly one of the most stunning places one can find nationwide as well as globally. No wonder how Kashmir earned the title of "Switzerland of India."
If you haven't visited Kashmir yet, then you're surely missing out a lot!
We promise you not just any ordinary Pune to Kashmir tour packages but a lifetime experience by providing comfortable, clean, and luxurious service at best available and affordable rates.
There are many places one can visit in Kashmir such as Kashmir Valley, Kargil, Leh-Ladakh, Pulwama, Kupwara, etc. But let's begin with the highlights which we will cover :
Srinagar:
Srinagar is a must-visit because there's so much it offers, which adds up a lot to the trip to Kashmir. This valley is the summer capital of Jammu & Kashmir. It is located on the banks of the iconic Jhelum River. Srinagar is famous for many things, few of which are its sceneries, amazing houseboats, serene lakes, and beautiful gardens.
Dal Lake: A Lake named "Dal" is where you can take a ride on decorated Shikaras and live in houseboats. The flower gardens in Dal Lake are an absolute treat. Dal Lake is alternatively known as "Srinagar's Jewel," "Jewel in the crown of Kashmir" or "Lake of Flowers." And it's often compared to Venice.
Shalimar & Nishat Bagh: Shalimar Bagh is one of the oldest Mughal gardens in Srinagar. It is also known as Faiz Baksh, Farah Baksh, or "Garden of Love." On the other hand, Nishat Bagh is Kashmir's most extensive Mughal garden which also known as 'The Garden of Delight.'
Sonmarg:
Sonmarg is a valley with significant attractions such as Gadsar Lake, Thajiwas Glacier, Baltal Valley, Gangabal Lake, Satsar Lake, Zojila Pass, etc. It's worth mentioning that Sonmarg has some added significance as it was a gateway that connected Kashmir and China on the ancient Silk Road.
Pahalgam:
Pahalgam is a town near Anantnag in Kashmir, which attracts tourists because of its picturesque valley, tranquil lakes, and scenic beauty. It is an ideal destination for various adventurous activities like trekking and hiking. Fishing and caving are a few more things that Pahalgam offers to its' visitors.
Gulmarg:
Gulmarg is a town that is famous for its bloom-shower of gorgeous bluebells and daisies. This flower galore is worth watching during the summer seasons. And that is why Gulmarg is called the "Meadow of Flowers."
This hill station is also renowned as it offers adventurous opportunities to its visitors along with its scenic beauty. Visitors can opt for skiing, as the hills are thoroughly covered with heavy snow from January to March.
Pune Kashmir travel packages
PuneTours offers you a variety of affordable Pune to Kashmir tour packages such as Exclusive Honeymoon Packages, Family Tour Packages, etc. Kashmir is a sort after travel destination and has various connectivity points. Thus, PuneTours assists you with a comfortable journey via train/bus/flights. We provide you the facility of Pune to Kashmir flight bookings as well as train bookings. You may choose your convenience.
Pune to Kashmir tours' detailed Itinerary
Day 1: A flight from Pune to Srinagar
The Pune-Kashmir Tour starts with boarding a flight from Pune to Srinagar. After the arrival at Srinagar airport, our representative would be there at your service. On day 1, we will take for a tour to Dal Lake, where you get to experience the Shikara Rides and quality & comfortable stay in the houseboats.
Day 2: A tour of Srinagar city
Day 2 begins with an exquisite tour around the city. The city exploration includes a visit to Shalimar Garden, Floating Vegetable, Pari Mahal, Tulip Garden, Chashma Shai, Nishat Bagh, and the Jhelum River. And you can't afford to miss the local delicacies and cuisines.
Day 3: Sonmarg Exploration
Now it's time to explore this heaven on earth. You may visit the pilgrimage temple of Kheer Bhawani, or experience the beauty of the valley, natural springs, and the calm glaciers.
Day 4: Trip to Pahalgam
Now that we're over with Srinagar & Sonmarg, it's time to take a tour to Pahalgam. Hence, after a day's break and an overnight stay at your hotel, let's head towards this sacred paradise of Kashmir.
Day 5: Gulmarg Tour
On day 5, we will look forward to the tour around this gorgeous valley, which is no less than a summer resort. You will thoroughly love the Avantipur Peaks, the saffron fields, and the golf course of Gulmarg.
Day 6: Departure from Kashmir to Pune
With Gulmarg, we end our tour, and now it's time to head home. Hence, our representative will take you safely to the Srinagar airport. And the journey ends with your boarding the flight to Pune. We wish you a safe and sound journey, and we hope to see you soon on your next venture!